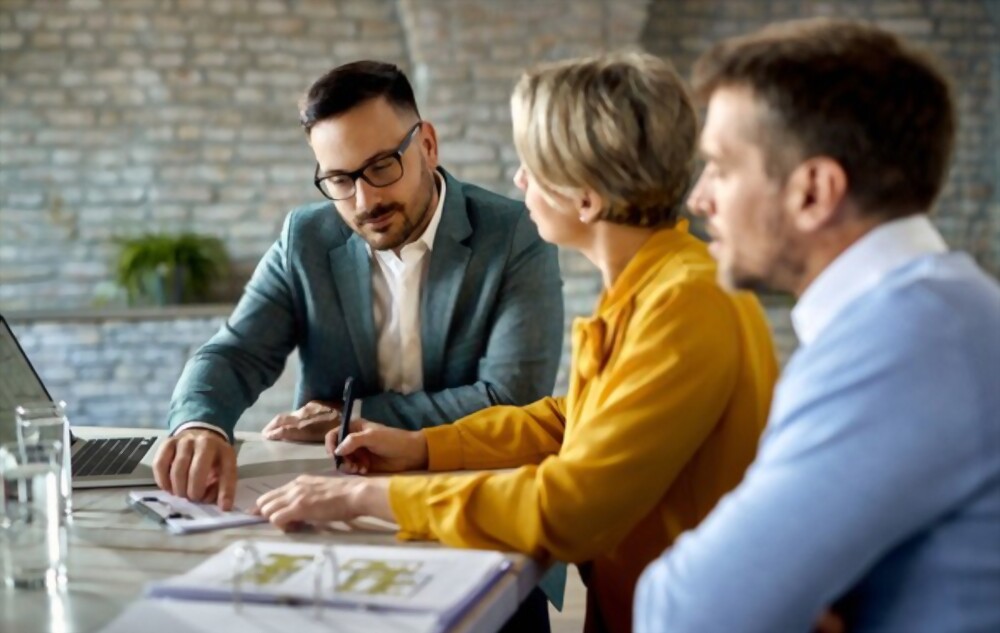 Most owners of small businesses are aware of the importance of insurance to cover their premises, contents and workers. Many are even aware now that cyber liability insurance protects them against ransomware attacks and data breaches. 
But if you're just starting out, you need to know what other kinds of coverage you need for your speciality or industry. Both large and small companies in Australia face many risks every time they open their doors, and even after they've closed for the day.
If you consider starting a business you might start asking "what kind of insurance do you need to start a business?" and it's a good question. You might also be a seasoned business owner and need to update your cover for added protection against unexpected setbacks like legal claims, a break-in, fire or storm damage. Selecting the right small business insurance cover can be hard if you don't know what's on offer.
So, to find out what types of insurance you need, we recommend that you check the following five things when selecting the product that suits you.
1. Ensure you meet your insurance obligations
The kind of insurance necessary for startups and established businesses will depend on several aspects, including how many are employed, your service or occupation, where you operate, and whether you own or rent the premises.
Your small business also may be contractually or legally compelled to have certain types of cover such as workers compensation insurance, public liability insurance, professional liability and CTP, so you must ensure you meet these obligations.
The other types of compulsory insurance may include professional indemnity insurance or professional liability insurance for such occupations as architects, accountants, and migration agents before they can be registered.
2. Are your most valuable items included in your policy?
Taking out commercial property insurance and other types of business insurance means protecting your tools and equipment, both electronic equipment and others. And many business owners have these types of business insurance against damage or loss with a general property insurance policy.
However, some items of value will need to be specified. In many policies, valued heirlooms, pricey antiques, works of art or curios must generally be insured in a separate policy and covered for their whole value. Other items needing specific cover can include money and glass since general property outside of your company premises above a set value usually requires a separate policy.
3. Ensure you have business interruption cover
Too many Australian businesses only cover their assets and business property, or only have general liability insurance, forgetting to insure against any financial losses they face if they have to close their doors as a result of an unexpected event. You might have cyber liability insurance to cover you for a data breach, tax audit insurance, commercial auto insurance and others, which is great.
But without proper or adequate business interruption insurance, an unexpected event that closes your operation down for any amount of time can have a major impact on your profits and cash flow..
4. Don't forget to cover yourself as well as the business
If you're anything like many small business operators and owners in Australia, you and your business are one. This means your profits will take a severe hit if you can't go to work, and this applies even to home-based businesses. It stands to reason then, that for many small business owners and operators like sole traders and professionals protecting yourself is as crucial as protecting your business assets.
A policy against personal injury, illness and accident that provides a weekly benefit payment, or a specified payout figure is a wise choice when it comes to business cover. You should also have life insurance and workers compensation cover for yourself as well as your employees.
5. Check that you're not under-insured
Most small businesses need to reassess their insurances regularly to check that they are not under-insured. More businesses than you'd imagine are affected by under-insurance, and the fallout can be devastating for them. According to an Australian insurance council survey, insurance companies know under insurance is a "real and significant issue that can affect policyholders' ability to get back on their feet after an unforeseen event".
In some cases, insurers just have to offer cash payments rather than reinstate what's been destroyed or damaged. leaving the client to make up the cost difference. In other cases, the policyholder has to simply walk away if they can't afford to rebuild.
Those businesses most likely to be under-insured are wholesale, transport, and recreational and cultural industries. Underinsurance can be avoided if you make certain you know exactly how valuable your assets are and buy adequate cover for that amount.
Also, ensure that you reassess your cover regularly whenever you make any changes to your business stay in touch with your insurance broker whose professional services can help you in that regard.
Contact us at Adroit today for a small business insurance quote and professional advice to make sure you have the right insurance for your needs.