Bendigo Insurance
We're your local experts in insurance, having served over 25,000 individuals and small businesses in Victoria. 
Our Bendigo insurance brokers will do all we can to understand your situation, goals and challenges, and provide you with personalised insurance advice. With our expertise and knowledge of the local community, we're uniquely equipped to match you with an insurance policy that is cost effective and fully meets your needs in the event of a loss.
Adroit's dedicated Bendigo team is always available to offer support, so call us today if you have any questions about your insurance cover.
We're passionate about helping people in Bendigo secure affordable, reliable coverage so you can take on tomorrow with confidence.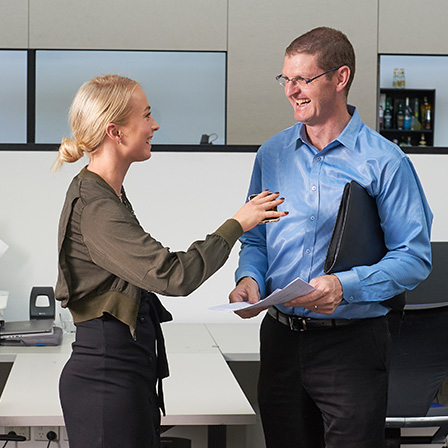 Benefits of Using an Insurance Broker
Adroit's insurance brokers are locals in your community and will work closely with you to:
Deliver professional, straightforward insurance advice specific to your situation and risk profile.
Advocate for your needs in negotiations with the country's top insurance providers.
Make sure you receive an affordable insurance product with good terms so that you have the coverage you need – and nothing you don't.
Achieve a positive outcome in the event you need to make a claim.
We're here to help in every situation.
We develop trusted partnerships with our clients so they know who to turn to if something goes wrong. We commit to being available and responsive 24/7, helping you navigate the complexities of the insurance industry and guiding you in the right direction with tailored advice.
Want to know more? Get in touch with our Bendigo insurance brokers today.
Finding the Right Insurance in Bendigo
At Adroit, we work by prioritising the needs of our clients, taking the time to understand your environment, and delivering practical advice that will get you the fair, affordable coverage you deserve.
Our Bendigo insurance brokers offer a wide range of personal and business insurance policies. Popular cover includes home and contents insurance, car insurance, and public liability insurance, among many others. Browse our full list of insurance products online today.
To get help finding the right policy for you, book an obligation-free consultation at our Bendigo branch.
Experienced Insurance Brokers Near Me in Bendigo
Adroit provides a high standard of service and advice to our clients in Bendigo. Conveniently located in the city, you'll rest easy knowing you can walk into our office anytime – no long wait times or call centres required! We offer 24/7 support to our clients so you can feel confident and empowered to deal with whatever challenges come your way.
Our Bendigo team are highly trained in personal and business insurance and risk management strategies. Using our deep industry specialisation, we can provide expert knowledge and resources to help you find a policy that meets your personal needs and financial situation.
Big enough to command value, small enough to offer personalised attention and care – that's the Adroit difference. Call us today.
Contact an Adroit Insurance Broker
Want to learn more about what our personal and business insurance brokers can do for you? Contact our Bendigo team to book a consultation today.