Product & Public Liability Insurance Bendigo
Our Bendigo insurance brokers will make sure you're protected in claims of damage or injury arising from your business activities.
With decades of experience servicing over 25,000 clients across regional and metropolitan Victoria, Adroit has the expertise and resources needed to provide fair, affordable business insurance solutions. If you have a public or product liability incident on your business premises, our Bendigo team will swiftly mitigate the damages and get your business up and running again.
We're always available to chat and offer advice, so get in touch with our Bendigo team to discuss your business insurance options.
We're your local insurance experts who take the time to understand your business and deliver quality insurance products tailored to your unique needs.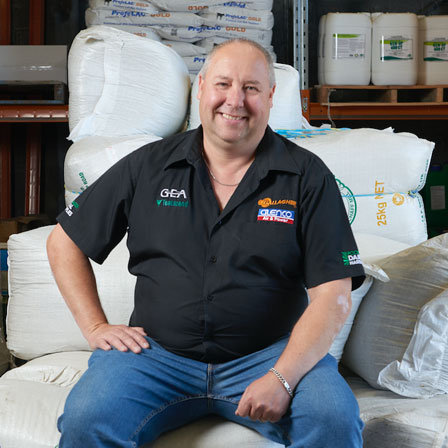 Should I Get Public & Product Liability Insurance?
Public and product liability insurance can help cover the legal costs and compensate third parties should your business be found responsible for causing personal injury or damage to someone else. It can also cover you for claims relating to faulty or dangerous products.
Whether your Bendigo business needs public and product liability insurance will depend on a number of factors. For example, if you have customers or clients who visit your premises on a regular basis, this type of business insurance is highly recommended, as you may be at greater risk of an incident occurring than, say, a business that only operates online.
It's also worth considering the potential cost of a claim if your business is found liable – if the amount could potentially bankrupt your business, then taking out public and product liability insurance is a wise decision.
Unsure about whether you should get public and product liability insurance? Contact our Bendigo team to discuss your specific needs.
Types of Insurance Cover for Small Businesses in Bendigo
In addition to public and product liability insurance, Adroit offers an extensive range of business insurance policies for small businesses in Bendigo. This includes:
Workers' compensation insurance for workplace injuries or illnesses your employees may suffer.
Professional indemnity insurance for claims of negligence or misrepresentation regarding advice provided by your business.
Business interruption insurance to keep your doors open while you get back on your feet after a covered event, such as a fire or flood.
And so many more options!

Adroit's Bendigo business insurance brokers always put our clients' needs first. We'll spend time getting to know your specific situation, business risks and goals so that we can advise on the adequate insurance cover for you.
To get help finding the right business insurance policy, book an obligation-free consultation at our Bendigo branch.
Business Insurance Brokers Near Me in Bendigo
Adroit is a leading provider of business insurance services in Bendigo. We offer a wide range of business insurance covers, including product and public liability insurance, and will help you find great coverage at an affordable price. We're committed to delivering personalised advice and care to our clients 24/7, with our knowledgeable Bendigo team right on your corner!
Looking for experienced business insurance brokers near you in Bendigo? Adroit will find a suitable insurance solution to help you protect what matters most. Get in touch with our team today.
Enjoy the peace of mind that comes with knowing your business is properly insured and protected against whatever comes your way.
Contact an Adroit Insurance Broker
Want to learn more about what Adroit's product and public liability insurance can do for your small business? Contact our Bendigo brokers to book a consultation and receive expert insurance advice.