Our Insurance Solutions For you
To offer you a custom insurance solution, our Wodonga insurance brokers will evaluate your individual needs.
Having worked with over 25,000 people and businesses in Victoria over  decades in the insurance industry, we know how to provide results for our clients. We are in a unique position to advocate for your needs and negotiate with major insurers on your behalf in order to ensure that you receive the just and reasonable coverage you deserve. This is because of our knowledge of the area and commitment to the local community.
Our committed Wodonga team is readily available all day, everyday and will ensure you're equipped to face life's challenges freely. Get in touch with us today.
We are committed to empowering our customers by providing insightful, useful, and customised insurance services. Contact our insurance brokers in Wodonga today.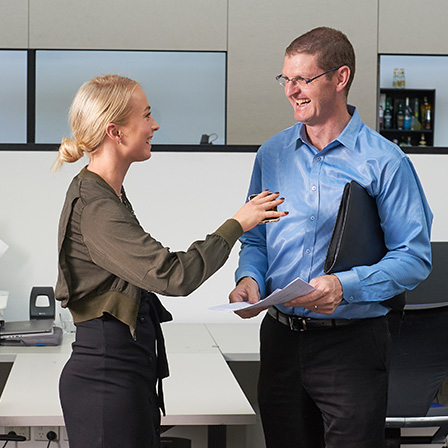 How Can an Insurance Broker Help Me?
Our Wodonga insurance brokers can assist you in gaining the peace of mind that comes from knowing your family, business, and possessions are well protected. With an Adroit insurance broker by your side, you will:
Get assistance: Receive professional, simple insurance advice adapted to your situation.
Gain an ally: Have an authorised representative who understands your needs and negotiates with insurance companies on your behalf to ensure you are well taken care of.
Save money: by getting the appropriate insurance products and avoiding spending more money than necessary on insurance premiums and coverage that you don't need.
We are here to assist you in every situation.
No matter what side of the claims process you are on, we can help. Whether you need to file a claim or have one filed against you, our insurance agents will guide you through your choices and obligations, ensuring you're fully prepared for what comes next.
Have a question? Speak to one of our Wodonga insurance brokers for more information.
Finding the Right Wodonga Insurance For You
Our insurance brokers in Wodonga will work with you and have an open discussion to understand your financial situation, risk profile, and insurance requirements.
Can't find the right insurance solution for you? Chat to our insurance agents today.
Personal and commercial insurance brokers at Adroit provide a wide range of products to Wodonga, and the surrounding area. Life insurance, professional indemnity insurance, and management liability insurance are among our most popular insurance solutions. By working with leading insurance companies in Australia, we can offer you a beneficial insurance solution.
Insurance Services Near Me in Wodonga, VIC
Adroit offers high-quality service, dependable advice, and comprehensive local insurance solutions in Wodonga, and the surrounding areas. With an office in the heart of Wodonga, we are always available to answer your questions and provide assistance.
Our Wodonga team is knowledgeable about risk management and insurance. We use our extensive industry knowledge to ensure that all of our clients receive the coverage they require – and nothing they don't.
You can save money on insurance premiums thanks to Adroit's affordable prices and comprehensive coverage. Call one of our insurance agents today.
Contact Adroit Insurance Wodonga
Would you like to find out more about what our local insurance agents can do for you? Contact our Wodonga team to schedule a free consultation and begin your path to a brighter future.