Why Carpenters Need Insurance
Many self-employed carpenters and tradies are required to have insurance cover before they can enter certain job sites. Consider the damage a personal injury and/or property damage claim could do to your business, not just financially, but it reputationally. Many contractual obligations ask for at least minimal public liability insurance. On average, a standard $1million to $2million general liability insurance policy for a small carpentry business can cost $47 to $59 a month. A price worth paying for protection for those working in the carpentry trades.
Plus, insurance is part of good business management for anyone in the carpentry trades.
Common Risks That Can be Protected With Insurance
Injury or illness (sickness/accident/workers comp insurance)
Stolen, damaged or lost tools (tool theft, loss or damage cover)
Finished products unsuitable (product liability)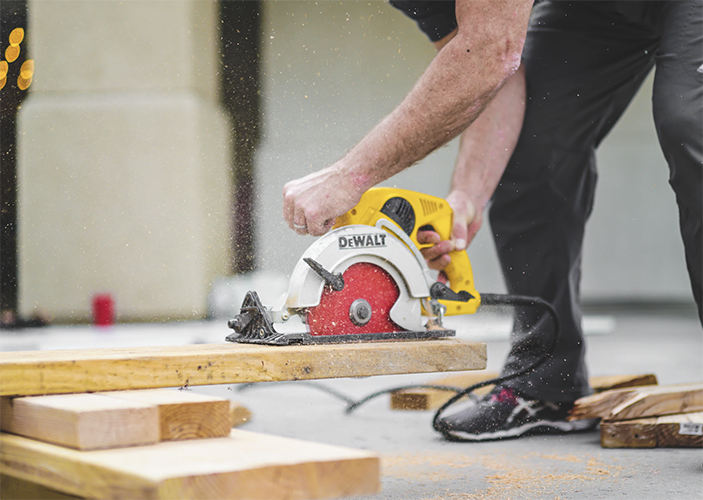 What Types of Insurance Do Carpenters Need?
Many carpenters and tradies in Australia go to work with the day's tasks on their mind rather than the risks they take in completing them. But they need insurance, only what types? It depends on your operation, though most carpenters are self-employed so need the following:
The service we provide at Adroit includes looking at the various factors to consider when tailoring the most beneficial business insurance cover with the most value for you.
Carpenters Public liability protects you and your business against claims if you cause a client, worker or anyone a personal injury or damage to property.
Protects against claims against you if your negligence results in personal injury or property damage
Covers you for damage, theft, loss to your business equipment, stock, tools, contents, or a building in an explosion, fire, lightning, earthquake, falling trees, storm and malicious damage.
This protects your business property, equipment and tools anywhere in Australia against accidental damage, theft, fire, and other incidents.
This covers you for break-ins and theft contents, business stock, money or equipment.
If your business is interrupted by an incident that is covered, it's protected against any shortfall in your gross profit.
Contact an Advisor
Why Choose Adroit?
Life is full of ups and downs so be ready for the downs with insurance cover from Adroit. We become your partners and define your risk profile and needs with you and offer the best advice should something go wrong.
Adroit's team of insurance brokers work closely with you to offer advice and identify the best cover for your carpentry business.
Get Quotes on Tailored Business Carpenter Insurance Covers at Adroit Today
Our team at Adroit will spend time with you in your workaday world, immerse ourselves, so we fully understand your unique requirements and deliver honest and expert risk advice. For an online quote on your tailored carpenter business insurance cover at Adroit, contact us today.