Why Dental Clinics Need Insurance
If a patient claims you have caused damage, or you were negligent in your care and treatment, you need a dentist insurance plan to cover the possible cost to your practice and reputation. All registered dental professionals and dental business owners in Australia should ensure they are adequately insured and have appropriate arrangements for indemnity at all times including for past work.
Common Risks Faced By Dentists
Malpractice compensation claims
Personal injury/illness/disability
Loss of income
Loss of reputation
Employee or client injury/illness
Damage to building/surgery/equipment due to fire, flood, robbery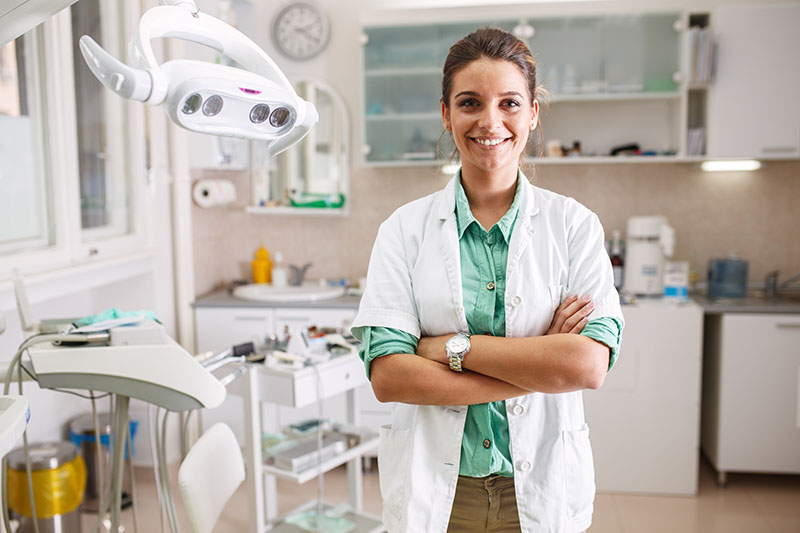 What Insurance Do Dentists Need?
Before you begin to practice as a new dentist, there are three dentist insurance policy types you should have in place to cover yourself, your clinic and patients.
Adroit exists to help our dentist clients take on their tomorrows with confidence.
With us at your side, you can focus more on growing your dental business and less on the risks and challenges that could hold you back.
This can cover you if a patient claims negligence, sexual harassment or abuse etc., or an employee claims the same or wrongful dismissal.
This covers you for any employee accidents or injuries as a result of their work.
These types of insurances cover you for personal injury, disability or illness and income losses
This covers you for damage to your building, surgery equipment and dental business caused by fire, flood, or break-in.
Contact an Advisor
Why Choose Adroit?
At Adroit, we are flexible enough to offer biz insurance to our dentist clients at an affordable rate and as a genuine personal service – and we're large enough to deliver strong results.
We have deep knowledge of dentists' insurance policies, and needs and our teams are specialised, skilled, and resourceful. We ensure your protection against claims in every work situation and cover you personally and professionally.
In your fast-paced, ever-changing world of dentistry, an insurance risk adviser's industry knowledge is indispensable to your business. Having an Adroit expert at your side can remove the hassle, save you time and streamline any claims process.
Get Quotes on Dentist & Dental Clinic Insurance Covers at Adroit Today
If you need to upgrade your insurance – whether it's professional liability, workers comp etc. at a reasonable rate – choose Adroit for peace of mind knowing everyone is protected in every situation. If you are a newly registered dentist, we need to talk about your options.
The information provided here is general and should not be relied upon as professional advice. For tailored advice and custom insurance cover for yourself and your dental biz, contact us at Adroit Insurance nearby today to discuss your circumstances and dentist insurance needs and be sure to ask for quotes.